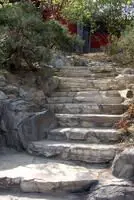 Melanie Coughlin received her Master's Degree in Clinical Psychology, Emphasis in Marriage & Family Therapy, from
Pepperdine University
(1995) and is bilingual in Spanish. She received clinical training at
Laura's House Shelter for Victims of Domestic Violence
,
Straight Talk, Inc.
counseling elementary students in the Garden Grove School District,
Horizon Education Center
working with at-risk adolescents and their families throughout Orange County, and with private clients as an intern with
Chernekoff & Associates,
Laguna Niguel. She has provided therapy to clients in private practice since 1995.
After becoming licensed as a Marriage and Family Therapist, she taught review courses for the California State MFT Licensing Exam with Gerry Grossman Seminars in Los Angeles and Orange counties. During that time she discovered her love of teaching. Melanie has been an Adjunct Professor with Pepperdine University, Graduate School of Education and Psychology since 2000 , where she teaches " Interpersonal Skills and Group Therapy " and " Professional Ethics and Law for Mental Health Professionals " to graduate psychology students.
Melanie has extensive experience working in the area of acute trauma. During 10 years as a consultant for Trauma Recovery Services, Inc . , she provided on-site debriefings and interventions throughout California for employees of companies involved in traumatic workplace incidents such as bank robberies, construction accidents, job-related or co-worker deaths, etc.

Melanie's interest in the mind-body connection for emotional, physical and spiritual healing has led her to pursue education and training in a variety of modalities in the field of Energy Psychology , including Thought Field Therapy™ (TFT), Emotional Freedom Techniques (EFT), Tapas Acupressure Technique (TAT) and Healing from the Body Level Up™(HBLU). She is able to provide her clients with simple, effective tools they can administer themselves to aid in the clearing of negatively charged emotions. This leads to quicker, longer-lasting results that support clients in their quest to resolve problems, find solutions, improve relationships and pursue their unique potential in life.
Currently (Fall, 2015), Melanie is completing her training to become a Certified Facilitator of the Living Inquiries , developed by Scott Kiloby. This mindfulness practice helps clients increase their capacity to directly experience, and be present with, their subjective experience of thoughts and feelings. This can result in decreased anxiety and compulsive behavior, as well as less identification with the many 'not good enough' stories we tell ourselves.