Welcome
"In all of life's struggling, there's a gentle voice within,
that says, come home, be still and be at peace."
Are you feeling overwhelmed, worried, angry, depressed, confused?

Are you having difficulty coping at home, at work, in your relationships?

Often the demands, conflicts, fears, disappointments, losses and traumas of life keep us from experiencing that still, peaceful place inside. It can take tremendous courage or desperation or a crisis...or all three, to make the first call for help. I understand what a significant step this is.

I am here to help you. I have over twenty years of clinical experience helping people of all ages navigate the most challenging stretches of their journeys. I am committed to working compassionately with each client in a respectful, collaborative manner, viewing myself as both a guide and a witness to the sacred path of growth and struggle in the human experience. I will help you open doors to new possibilities in your current situation.

In my own journey of growth and healing, I have found poetry to be a source of comfort and inspiration. You can read some of my favorites by clicking the tab, " Poetry & Words for the Soul ".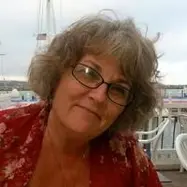 Client sessions are held in my comfortable office, which is located in the lovely, serene setting of a professional building. There is ample parking and easy freeway access.

In addition to my clinical practice, I am an Adjunct Professor at Pepperdine Graduate School of Education and Psychology where I have taught since 2000. I currently teach Professional Ethics and Law for Mental Health Professionals , and Interpersonal Skills and Group Therapy .
I welcome inquiries about my work and availability.
Call for a FREE telephone consultation.
Tel 949.249.4544